The Greasy Hands Preacher – Must Watch Motorcycle Movie
We the bikers are on a lookout for everything motorcycles. This time we stumbled upon the motorcycle movie "The Greasy Hands Preacher", by Director Clement Beauvais and Producer Arthur de Kersauson with Orlando Bloom (yes the Hollywood actor) as the Executive Producer. The Director-Producer duo had previously worked on a short film – Long Live the Kings.
The documentary movie explores the world of custom motorcycles and the people who have dedicated their lives to building them and putting them to test for functionality, reliability, speed etc. Bike builders, from around the globe including Utah (USA), Indonesia, Spain, Scotland and France, feature in it.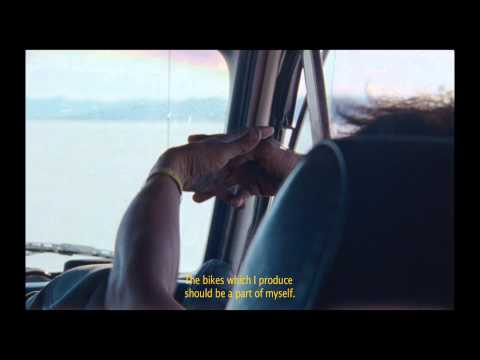 You can expect to see, Shinya Kimura of Chabott Engineering, Roland Sands of RS Designs, David Boras and the crew of El Solitario (Spain), Michael "Woolie" Woolaway from Deus ex Machina, Shannon Sweeney of SS Classics (both L.A.-based), Fred Jourden and Hugo Jezegabel of Blitz Motorcycles (Paris).
In the opening scene of this motorcycle movie, Shinya takes his motorbike across the Bonneville Salt Flats, and then the movie takes you around the globe to show what's happening where in the custom bike scene. You feel as if the bike builders are talking to you and telling how and why they started building bikes. You get to see why they have chosen to do what they do – the mechanical manual work and get their hands all dirty and greasy. Hence the movie has been named "The Greasy Hands Preacher"
These bike builders have chosen to talk in their own native languages but the sub-titles make it easy to understand the sentiment and emotions they are communicating to us. What we did miss seeing was the bikes being built. It would have been lovely to see how they started – from finding their first customer to how they decide on a design, from stripping the bike off to rolling out the build out of their garage.
What we do see is Shinya Kimura talking about the importance of balancing the technical stuff with aesthetics of a bike, Roland Sands running his husqvarna on a dirt track, Michael in his Deus ex Machina workshop, and Shannon Sweeney working on the Honda Red Dragon.
We suggest you give this one a patient watch and absorb what custom bike building is all about. Its not what you think!
Watch it here – The Greasy Hands Preacher
​